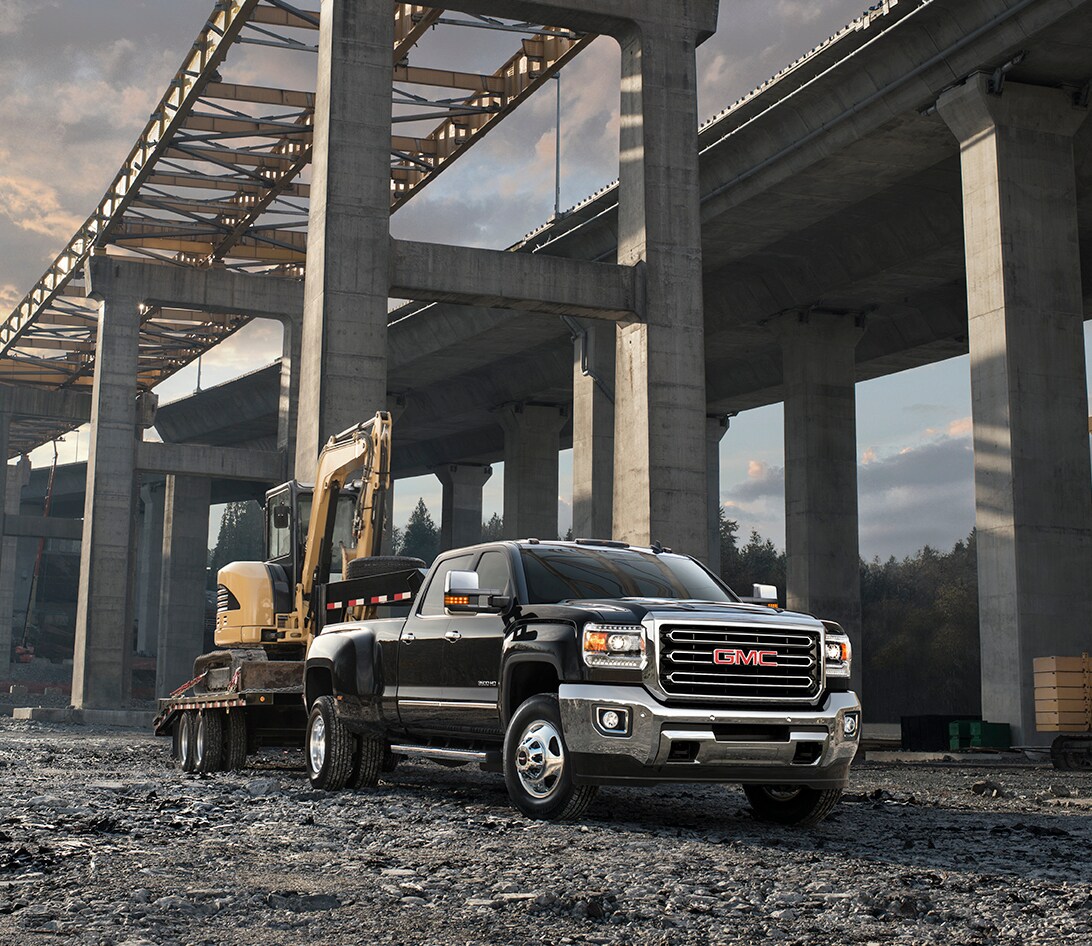 See Our Lineup of Used GMC Sierra and Ram 1500 Vehicles at Nations Trucks
In our Orlando area showroom, truck loves from all over can come in and find a quality selection of vehicles across many different makes and brands. That includes our selection of used GMC Sierra 1500 and Ram 1500 trucks. The full-size half-ton pickup trucks have long been considered standouts and you're getting the benefit of being able to choose between a large selection of them while also saving in our used truck selection here at Nations Trucks. We're here to help you make your decision and showcase all your options which includes our Ram and GMC trucks and give you a chance at finding your next truck with us!
Used Ram 1500 Options Provide Plenty of Diverse Selection
With our used Ram 1500 trucks, you'll be able to find plenty of choices. That includes many different lifted truck options, as we're the premier lifted trucks provider in Orlando and all the way out to Daytona Beach and Tampa. These trucks are recent model year options and come in a variety of different trim options, with standout technology. The used Ram 1500 vehicles we have offer standout technology via a touch display, along with other convenience and safety features. You'll also be able to pick between the different cabin and bed sizes, different colors, and much more. What you can also be assured of is that the lifted used Ram 1500 trucks here also offer the toughness with towing and payload as the Ram 1500 is capable of towing over 11,000 pounds with its HEMI® V8 engine onboard. You can find either V6, V8, or even diesel-powered options among our used Ram trucks here, and get a standout experience behind the wheel.
See Used GMC Sierra 1500 Trucks and Find Your Ideal Fit
In addition to the Ram 1500 options, drivers can find used and lifted GMC Sierra 1500 trucks. These options are similar to the Ram 1500 in that they provide you with recent model year options, different colors, trims, and modern standout features. The GMC lineup also delivers on capability, as there's a towing capacity of 9,800 pounds on most V6 engines and up more on V8 options that are available. You'll find a host of different options to choose from in our used GMC Sierra 1500 lineup and we're sure that one will make an impression on you that prompts wanting to come visit us to take a test drive.
Why Check Out Our Used Ram 1500 and GMC Sierra 1500 Trucks?
Not only is there a standout collection of very modern used trucks that do provide some savings, but with lifted trucks and the premier dealership of lifted trucks in the entire state serving Orlando, Sanford, Daytona Beach and Tampa. It's these unique offerings and the reputation we have as the leader in the lifted truck sales that you know you're only getting the highest quality lifted trucks or used trucks available in our showroom. We also make sure you get the best experience possible from browsing on our website to coming in to see these trucks up close and personal. We'll work with you from providing the details to finalizing it with financing all so you can get behind the wheel of one of these standout trucks.
Learn More About Our Used Trucks Today
If you're looking to find out more, contact us and we'd be happy to provide you with all the insight you need, and can get started with you here at Trucks Nation today.
Hours
Monday

8:30 AM - 8:00 PM

Tuesday

8:30 AM - 8:00 PM

Wednesday

8:30 AM - 8:00 PM

Thursday

8:30 AM - 8:00 PM

Friday

8:30 AM - 8:00 PM

Saturday

8:30 AM - 7:00 PM

Sunday

10:00 AM - 5:00 PM